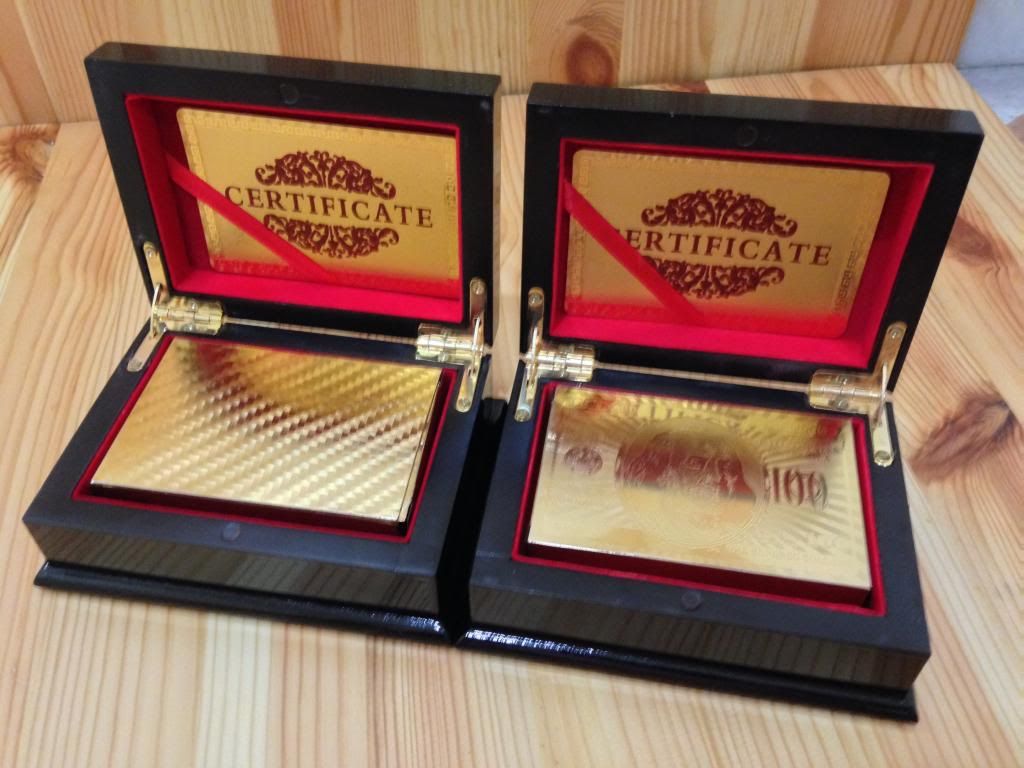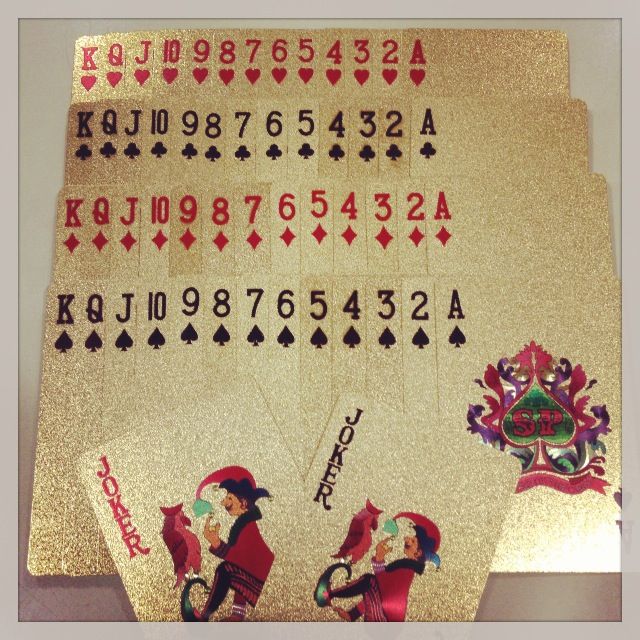 Price:


1 Deck - RM 40.00
2 Deck - RM 70.00
3 Deck - RM 100.00
5 Deck - RM 150.00




Package includes:


This deck of 54 playing cards consist of:
13 x Clubs 13 x Diamonds 13 x Spades 13 x Hearts 2 x Jokers



Dealing method:

COD / POSTAGE



Contact method/details:

PM me or wechat me (WECHAT ID: pon0408) or 0126588002

Here is an old Chinese believe that the future can be seen within a deck of cards while some believe that cards are only good for tabletop games.

Well whatever your reasons are, whether for a rather luxurious game of Poker or just merely for decoration, we have a brilliant gift for you this coming Chinese New Year!

Get auspicious with this Set of 24K Gold Plated Poker Cards!

Laid with genuine 24K solid gold, commemorate the Year Of The Horse for your friends and family with this amazing set and ensure it'll be a Chinese New Year they will never forget.